Ole Miss Engineering's research ambitions reach far and wide – from Mississippi to Mars, from the nano-level to environmental insights
 Innovation and discovery drive our faculty in their research. Our professors share their expertise with graduate and undergraduate researchers. And, they collaborate with industry, governmental agencies and other universities to understand and solve some of the world's greatest challenges.
The University of Mississippi is designated an R1 research institution – or one of 'very high research activity'. Dedicated research centers within the School of Engineering contribute to this distinction.
---
Research focus areas
The School of Engineering  at Ole Miss prioritizes research efforts that can help improve economic development, environment, health or security. As a result, we focus our activities on four broad, often overlapping, areas.
Advanced manufacturing and materials
We are looking for ways to make manufacturing and materials better. Better could mean cheaper, faster, more efficient, or more environmentally sustainable.
For example, we have tested machine learning to improve manufacturing processes at Nissan and additive manufacturing to repair NASA spacecraft while on long-term missions. We are also working with the U.S. Army Corps of Engineers to develop ways to incorporate graphene into concrete and asphalt so they'll be more crack-resistant.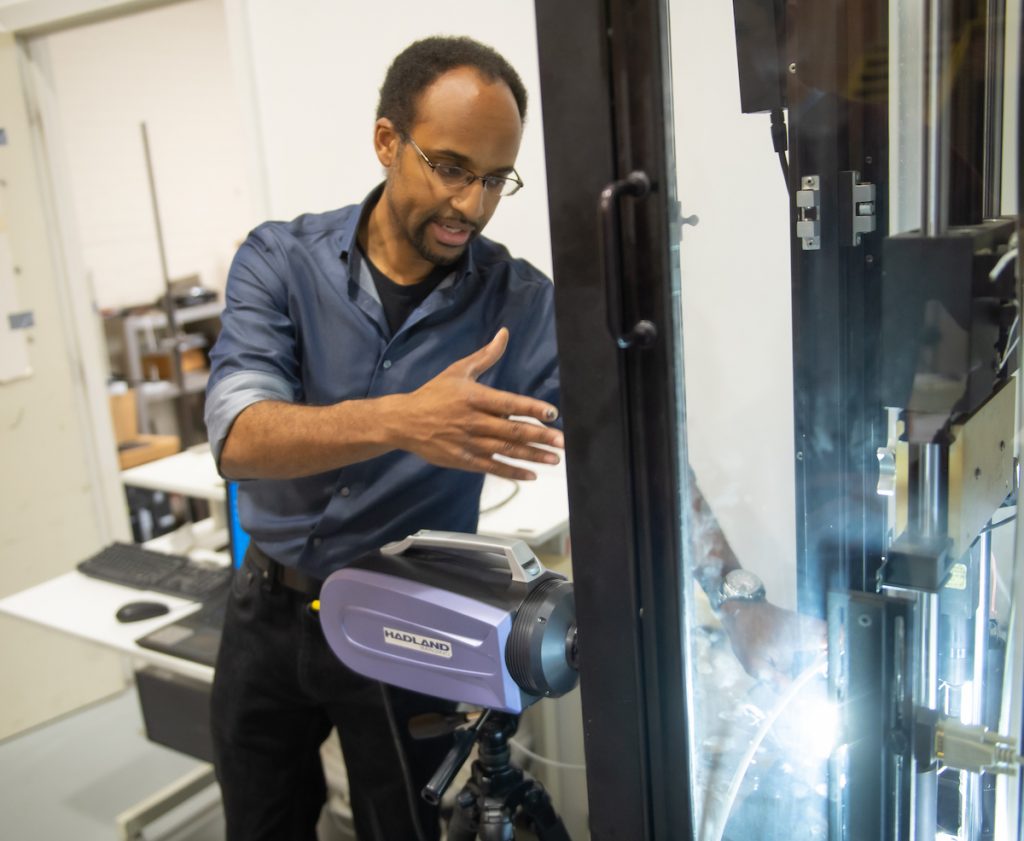 Complex computation and multiscale modeling
We are developing systems that can analyze, extract and extrapolate information from large sets of data.
We can then apply these principles in a wide variety of applications – from detecting enemy missiles and aircraft to calculating the spread of flood water in case of dam or levee breaches. We are also investigating ways to derive insights from massive amounts of data – currently looking at techniques to enhance medical image analysis and improve WiFi location services.
Innovative health technologies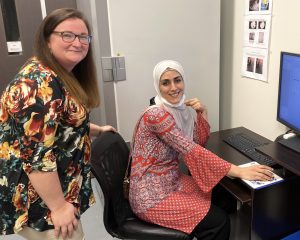 We are taking a holistic approach to human health: understanding external influences and how our bodies work. For example, we are screening water for lead in schools and child care facilities in the Mississippi Delta.
We are looking into the molecular causes of heart disease, and working to create innovative biomaterials that'll help immune systems respond better to cancer and other illnesses.
Sustainable environment and infrastructure
We are gaining greater understanding of environmental and geological systems, and working on ways to predict and mitigate potential impacts from climate change and economic development.
For example, we used ground-penetrating radar unit to determine whether a fault runs under national landmarks in Washington, D.C. And, we are developing tools to help prioritize maintenance requirements for highways and bridges in Mississippi.
Research centers
In addition to our faculty labs, Ole Miss Engineering has four dedicated research centers:
Center for Diagnostics, Design, Devices and Biomechanics
---
Department research efforts
The School of Engineering faculty, graduate students and undergraduates undertake a wide variety of research and pursuits.
---
Helpful info
Mission and vision
Our academic programs
Giving