Ole Miss Engineering has chosen General Atomics Electromagnetic Systems as our Industry Partner Award recipient for 2022
---
The School of Engineering at the University of Mississippi recognizes that industry-academic partnerships result in mutually beneficial outcomes – from on-campus awareness and student recruitment to research and innovation and economic empowerment. Each year we choose a company that exemplifies this powerful connection.
General Atomics Electromagnetic Systems (GA-EMS) has recently focused on developing a relationship with Ole Miss Engineering, serving as a founding member of our Industry Affiliates Program.

Next generation aircraft carriers
General Atomics is a U.S. defense and diversified technologies company, and its Electromagnetic Systems Group develops products and systems for defense and critical commercial enterprises.
Their Shannon, Mississippi-based manufacturing facility has been continually expanding since its arrival in the state over 15 years ago. Beginning with manufacturing and assembly of the Electromagnetic Aircraft Launch System for the U.S. Navy Ford-class aircraft carriers, the facility's footprint has continued to increase with the most recent 100,000 square feet of space dedicated to supporting the manufacture of advanced capabilities in support of critical Department of Defense programs.
Working together on-site and in Oxford
GA-EMS has created an internship with the university's Center for Manufacturing Excellence (CME). Students work at the Shannon facility over the summer, and then return to campus their senior year to complete a related capstone project under the guidance of CME faculty and GA-EMS leadership.
The company also employ several engineers at the University of Mississippi's research and business center, Insight Park. Its initial objective there was to leverage cutting edge research being done at the National Center for Physical Acoustics. But, over time, it has taken on board part-time engineering interns and supported capstone projects.
And, GA-EMS has been bolstering its brand recognition across the Ole Miss Engineering population through its sponsorship of our career fair and one of our popular tailgating events.
Ole Miss Engineering is thankful to have General Atomics Electromagnetics Systems as a partner.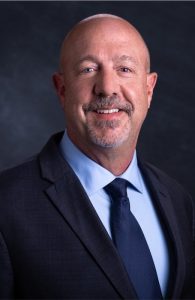 "The intent is to provide an opportunity for students to gain valuable experience, skills, and knowledge that provide them with exposure to the possibilities in the workplace," said Pete Rinaldi, the vice president of manufacturing and operations at GA-EMS.
"In turn, GA-EMS benefits from the interns offering fresh ideas and a new perspective on how our company has traditionally done things, ultimately offering a win-win situation for everyone involved."
---
Industry Partner Award
Ole Miss Engineering created the award to recognize a company playing an important role in supporting our mission and growth. Such partnerships are critical to spurring discoveries and educating future engineering leaders who will power economic development at the state and regional levels. The inaugural Industry Partner Award recipient was Raytheon Intelligence and Space.
The Industry Partner Award highlights the importance and priority of engaging partners in industry. This award reflects the university's efforts to strengthen its ties with industry.
---
Contact
Darin Van Pelt
Director of Engineering Engagement
237 Brevard Hall
dvp@olemiss.edu