The Ole Miss School of Engineering has a longstanding commitment to accreditation
Accreditation of engineering and computing programs ensures that the programs produce graduates who are prepared to meet the expectations of employers, the public or pursue further study in engineering or other fields.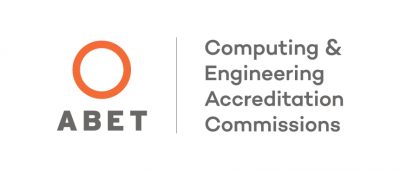 ABET is a non-profit, non-governmental agency that accredits academic programs in the disciplines of applied and natural science, computing, engineering and engineering technology.
---
Accredited engineering programs at Ole Miss
Our chemical, civil, electrical, geological and mechanical engineering undergraduate programs are accredited by the Engineering Accreditation Commission of ABET (www.abet.org). The computer science undergraduate program is accredited by the Computing Accreditation Commission of ABET (www.abet.org).
Accreditation of our newer programs in biomedical, computer and general engineering will be considered during the 2022-23 cycle of ABET visits.
Find out more about the program educational objectives, student outcomes, and student enrollment and degrees granted for our engineering and computer science programs.
---
Helpful info