Engineering alumna Susan Dio supports women in manufacturing and engineering through a new scholarship
Susan Dio looks back at her career with BP and considers it one of manufacturing.
Dio graduated from Ole Miss in 1983 with a B.S. in chemical engineering, started at BP as a project engineer and retired in 2020 as the chairman and president of BP America.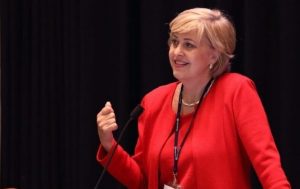 She spent almost two decades working directly in manufacturing – everything from optimizing processes and redesigning equipment to running projects. As one example, she increased the plant production of petrochemicals used in plastics and pharmaceuticals at by 25%.
This experience helped her once she took on leadership roles.
She says "it taught me the right questions to ask. And I had a better understanding of the long-term implications of the decisions being made."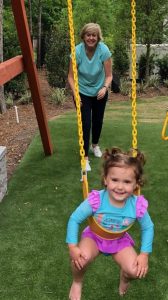 Now she is taking time to enjoy life. She and her husband Larry bought an RV and have been traveling around to the remote parts of their home state of Texas. And, that's when she is not spending time with her family and playing golf.
She also wants to support her alma mater. She explains that "Ole Miss Engineering set me down the road for great experiences. Having a program like the Haley Barbour Center of Manufacturing Excellence (CME) back in 1983 would have been an even better head-start."
She had a tight-knit group of engineering friends, including Mike Gill who is now professor of practice with CME. She learned the value of teamwork, saying "we studied together, we prepped for exams as a group and we gave each other moral support. It felt like a family."
Giving back
At Ole Miss, she specifically wants to encourage areas important to her: manufacturing and women in engineering.
Many people imagine assembly lines when they think of manufacturing. But, Dio says "manufacturing today is actually about the intersection of innovation and technology. It provides excellent career opportunities – in both domestic and international markets."
And, she thinks success in manufacturing requires a diverse talent pool. She is pushing for more women to work their way up the ranks in what has historically been a male-dominated field.
Over her 37-year career, she learned that having a variety of perspectives in the room made for better decision making. She recalls how having a diverse team behind the reorganization of the Texas City chemicals plant resulted in improved safety, equipment reliability and morale.
A new scholarship endowment
That's why she has initiated the Advancing Manufacturing Scholarship Endowment to help students in the School of Engineering at the University of Mississippi. The scholarship recipients must demonstrate – through their background, achievements and experience – a commitment to the advancement of women in manufacturing and engineering.
Ole Miss Engineering's scholarship committee, along with the CME leadership team, will select the students. The focus will be on providing financial assistance to juniors and seniors who are taking their specialist engineering courses.
Dio encourages others to help the future of women in engineering by contributing to the Advancing Manufacturing Scholarship Endowment.
Donations can be made by:
---
Helpful info
Support the School of Engineering
Story: Legendary Rebel football player sets up engineering scholarship
Story: 2013 chemical engineering grad gives back
Contact
Greg Carter
Associate Director of Development for Engineering
Brevard Hall 203
662 915-1849
gjcarter@olemiss.edu