Other than earning Ole Miss Engineering degrees, Sieg Shalles and Rowan Baird wouldn't seem to have much in common
He's a retired baby boomer. She's a recently hired Gen Zer. A recent conversation with the two reveals that they are bookends whose work experiences in the nation's nuclear labs are similar despite the almost 50 years between them.
Starting at Ole Miss
Shalles came to Ole Miss from Columbus, MS on a Carrier scholarship in 1967. Every male student at the time had to take Reserve Officer Training Corps, or ROTC, classes for two years. After graduation, he decided to continue in the Navy ROTC program. The slogan 'join the Navy and see the world' was a reality for him.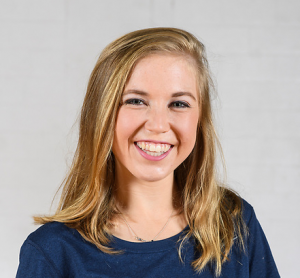 Five decades later,  Baird attended Ole Miss and studied mechanical engineering. She became an undergraduate researcher at the Blast Lab and she says "this is what got me really involved with research and set me on the path that got me to where I am today."
Getting to work
During Shalles' last year at Ole Miss, his Navy ROTC adviser suggested that he apply for the nuclear power submarine program. This began his trajectory into a Naval career: sea tours on six nuclear-powered submarines, culminating with an assignment at U.S. Strategic Command near Omaha, Nebraska.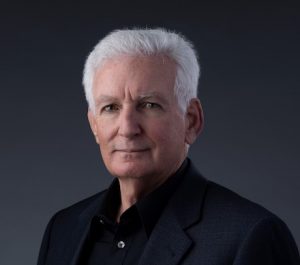 From there, Shalles transferred to Los Alamos National Laboratory as the liaison officer representing U.S. Strategic Command's equities to the national nuclear weapons laboratories:
Lawrence Livermore National Laboratory
Los Alamos National Laboratory
Sandia National Laboratories
Coincidentally, Baird's undergraduate degree led her to a role at Lawrence Livermore National Laboratory. Seven months in, she's enjoying the job. "It is comforting to know that even though my experience is in one area, mechanical properties, I am encouraged to explore other areas of interest. And, I have the opportunity to continue my education with the lab's blessing and funding to boot."
Thanks to Ole Miss Engineering preparation
Shalles credits his Ole Miss education and training in the Navy for his  ability to translate very detailed data into understandable English for nontechnical audiences.
Baird says the professors at Ole Miss prepped her for interacting with other scientists at her job. "I had professors who encouraged questions, who didn't mind me coming in and asking questions, who challenged me in my soft skills as well as my technical skills."
Encouraging a career in the military services
Both Shalles and Baird recommend the military as a great career option.
Shalles highlights that "there are opportunities for pure research, construction and infrastructure management, weapons development, combat-related positions and other niche specialties. Do the research – you will probably be surprised at the opportunities."
Baird reminds students: 'don't let preconceived ideas of certain industries prevent you from looking. You never know where you might find a position since engineering is in everything."
I've always wanted to give back to the country that provided and currently provides me so much.
– Rowan Baird