As Carly Huguley, John Martin Paczak and Brennan Power served others, they never anticipated that they would receive prestigious awards in recognition
The students were recognized during the School of Engineering's annual awards banquet in April. Nominations for the awards are based on the students' records of academic achievement, leadership, professional development and community service. Resumes and personal statements were screened, and the students also delivered a presentation to the selection committee about their undergraduate experiences while pursuing their engineering degrees.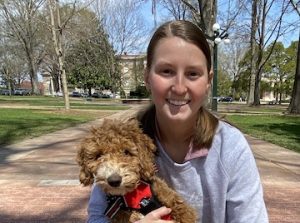 A chemical engineering major from Fairhope, Alabama, Carly Huguley is the 2022 recipient of the David Arnold Service Award.
Established in 2002, the David Arnold Service Award has allowed the School of Engineering to recognize students who have gone above and beyond the call of duty in serving in the community and leading within the university.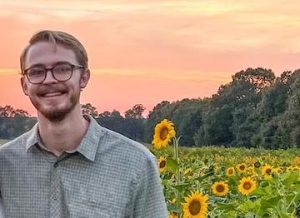 John Martin Paczak, a civil engineering major from Madison, was presented the 2022 Gregory Gomez IV Humanitarian Service Award. This award was created in 2017 to honor the memory of Gomez (BSME 08), who traveled to Peru in summer 2008 to serve with the International Mission Board. He was working to map routes to rural areas when he died in a bus accident. This award honors Gomez's memory and seeks to identify other members of the Ole Miss Engineering family who have demonstrated extraordinary service somewhere in the world.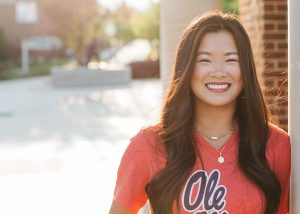 A civil engineering major from Ackerman, Brennan Power is the recipient of the Mississippi Engineering Society Outstanding Senior Award. The award is weighted on academic achievement, community service and extracurricular activity that extends beyond the engineering field, and promotion of the welfare of the engineer and the engineering profession.
---
Carly Huguley said she learned her leadership abilities through serving in Vacation Bible School at her church.
"I learned that leading is about serving, helping and teaching," Huguley said. "After this VBS experience, I sought out other ways to be a servant leader."
Huguley became president of the Interact Club, a high school club sponsored by the local Rotary club, and an officer for Project Outreach, a club that works with the special needs students at the high school.
At Ole Miss, she continued to seek leadership opportunities and has served as vice president and secretary of the American Institute of Chemical Engineers student chapter, the secretary and marketing chair for Engineers Without Borders, the academic chair for her sorority, and a member of standards board for Panhellenic. Huguley serves as president of Tau Beta Pi and AIChE.
"One accomplishment I am most proud of is starting the Tau Beta Pi School of Engineering tutoring program," Huguley said. "This program allows the Tau Beta Pi members to give back to the School of Engineering by helping our classmates."
---
John Martin Paczak said his moments of excellence in service may be considered nontraditional, but he thinks they reflect his personality, character and ambitions.
"Over the last four years, I have been involved with the International Guest House, a Navigator's ministry that seeks to be a home away from home for international students," Paczak said. "Buying, selling and working on vehicles (for others) is also something that I stumbled into and have grown to love. I hope to continue it in the future."
Other services Paczak has rendered include several jobs related to civil engineering, thanks to a man named Rowland Hall.
"He ran the sports ministry at Broadmoor Baptist Church, and he put me wherever he needed bodies," he said. "I worked concessions, ran basketball practices, refereed games, created rosters, gave devotionals to hundreds of parents, unlocked and supervised facilities, managed a team of gym supervisors, performed lifeguard duty and much more. Through these tasks, I learned the value of a hard-earned dollar, how to interact with crowds and individuals of all types, and how to lead a team."
---
Brennan Power worked with the U.S. Army Corps of Engineers' Engineer Research and Development Center during the summer of 2021. There she conducted research and hands-on tests for several of the ERDC's projects that prioritize the public's life, health, property and welfare.
Currently, Power is involved in the American Society of Civil Engineers.
"I truly value ASCE's mission of delivering value to its members, advancing civil engineering, and protecting the public health, safety and welfare," she said. "Obtaining my professional engineering (PE) license represents another goal. Ultimately, I want to do everything possible to prepare myself to become the best engineer that I can."
"These awards are a testament to the academic and nonacademic accomplishments of these three students throughout their years at Ole Miss. We are pleased to recognize this group of outstanding seniors as they prepare to launch their careers."

– Dave Puleo, dean of the School of Engineering