Mechanical engineering student plans to use NSF research fellowship to pursue ways to optimize flexible electronics
---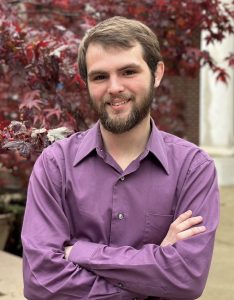 Stanford White has made quite the journey from growing up in Brighton, TN (population 2,800) to winning a prestigious NSF Graduate Research Fellowship (NSF-GRF).
He'll be researching ways to enhance flexible electronics, which are essential for wearable devices, bioelectronics and soft robotics. Flexible devices can monitor a person's vital signs or insulin levels and provide life-saving data. Soft robotics can help machines such as space-faring rovers collect samples without harm and in tight spaces.
The challenge is how to manufacture these flexible circuits. Traditional methods, such as casting, don't work due to the material's complex geometries.
Additive manufacturing can produce highly accurate components with complex geometries, but it requires the optimization of a number of processing parameters to accomplish the desired results. That's where machine learning comes in – it can explore the hidden relationships in data and optimize the processing parameters.
"This research combines both my experimental and theoretical skillsets. Working on the computational machine learning work is fascinating and insightful, but without the experimental aspect, it seems a little contrived or boring. I like to have both."
– Stanford White
Top research recognition
The NSF-GRF program recognizes and supports outstanding graduate students in NSF-supported science, technology, engineering and mathematics disciplines who are pursuing research-based master's and doctoral degrees at accredited U.S. institutions.
The five-year fellowship includes three years of financial support and an annual stipend. The NSF-GRF program is highly competitive, with about 12,000 applicants for 2,000 awards.
The recipient can choose where he/she would like to undertake their research and White has opted to pursue his masters at Ole Miss thanks to all the faculty support.
"I'm starting my graduate studies at Ole Miss because the professors here essentially got me to where I am – through helping me in the application process, helping me to build my resume and skill sets, etc."
– Stanford White
White is one of five Ole Miss students who received the NSF-GRF award in 2023.
The Ole Miss experience
Like many other students, White chose Ole Miss because he had many friends here and it was affordable. He had always been good at math and loved the challenge of physics and chemistry – so he knew engineering was the right path for him. By his sophomore year, he had settled on a degree in mechanical engineering.
White credits assistant professor Damian Stoddard for sparking his interest in research. Stoddard sponsors a student-run undergraduate research program that explores composite materials, blast and impact dynamics – and encouraged White to join the group.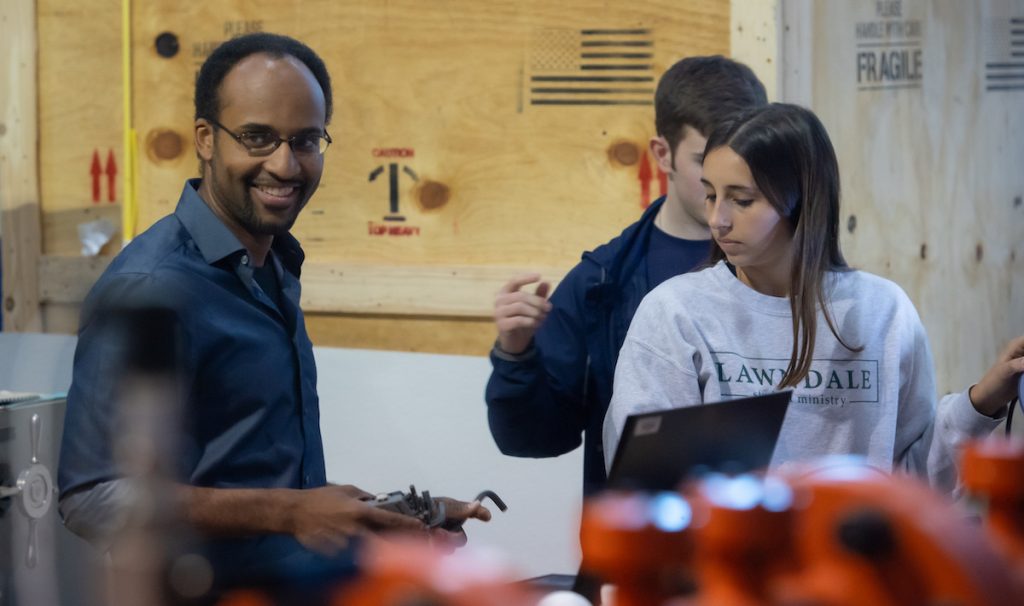 "Damian has created such a welcoming environment. He'd give us research ideas or let us pursue what we want. And, his help goes far beyond the lab itself – he reviews our proposals, our research papers and even helps with our classwork."
– Stanford White
Stoddard is just as complimentary of his student: "Having Stanford in the lab has been an absolute pleasure – he is a natural researcher, contributed numerous research ideas and trained other undergraduate students."
Through the program, White has worked on a broad range of projects. For example, he designed low-velocity impact experiments to calibrate the effectiveness of automotive transmission solenoids, and reported his findings to the industry sponsor, Solero Technologies.
He also looked into the dynamic behavior of graphene composites for body armor – in response to ultraviolet weathering damage and other impacts. He shared his learnings with U.S. Congressional staffers, students interested in STEM research and others.
Passion for photography and travel
White's interests go far beyond research.
The summer after his senior year in high school, he set off on a camping trip out west – visiting Yellowstone and Grand Teton national parks. He took photos on his phone, and realized that he was pretty good at it. So, now he does photography as a side business, shooting everything from weddings to Brazilian jiu jitsu competitions.
He also enjoys the great outdoors. He has set a personal goal of visiting and photographing every U.S. National Park. So far, he's made it to 27 out of the 63.