Dr. Thomas Oommen to join the School of Engineering as its geology and geological engineering chair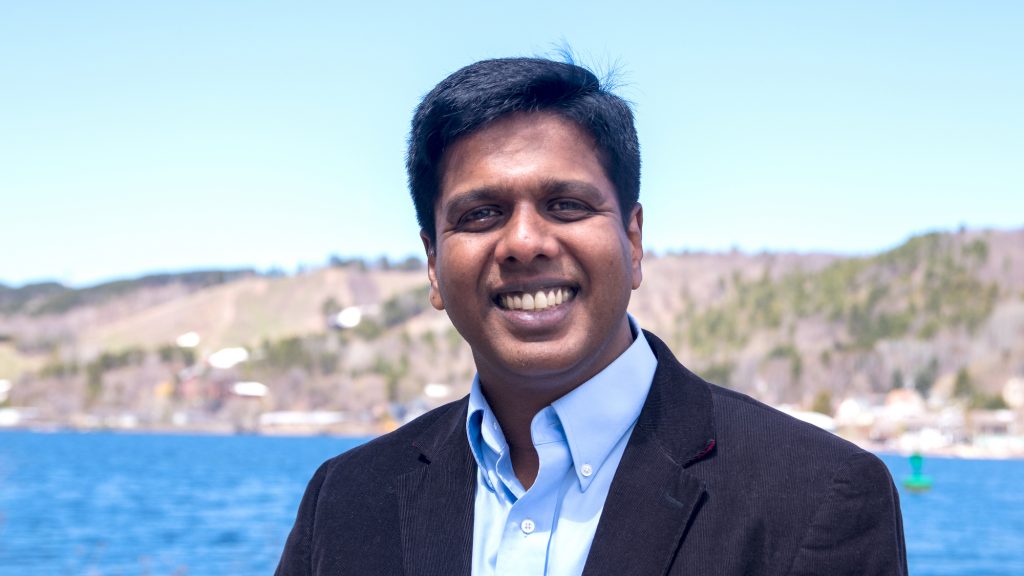 Oommen is coming to Ole Miss from Michigan Technological University, where he has been working for over ten years. He is currently a professor in the Department of Geological and Mining Engineering and Sciences and the director of the Computational Science & Engineering Ph.D. Program.
"I am excited to lead the geology and geological engineering department at Ole Miss. I believe in the immense potential of the department, and I am committed to creating a positive and supportive environment for all the members. As the department chair, I will prioritize academic excellence, promote scholarly research, and foster a culture of collaboration and innovation."
Research interests
Oommen's interests include geohazard risk assessment and critical infrastructure system monitoring. He has adopted an interdisciplinary research approach that integrates geological engineering concepts with tools from two main areas: remote sensing for obtaining data and artificial intelligence/machine learning for data processing and modeling.
He has received over $10.5 million in research and travel grants for his work. One of his recent projects, funded by the NSF, is designed to help develop tools that rural counties can use to enhance flooding and coastal disaster resilience. Another grant, this time from the Federal Railway Administration, goes toward creating an automated decision support system to monitor ground hazard risks such as landslides.
His ambitions extend to the geology and geological engineering department.
I aim to enhance the department's reputation and visibility by cultivating research partnerships with other institutions, organizations and industries. I am eager to showcase the accomplishments of the department's members to a broader audience and raise awareness of the department's contributions to the field."
A focus on Ph.D. excellence
Since 2019, Oommen has led the Computational Science & Engineering Ph.D. Program at Michigan Tech.
In this role, he has significantly grown the Ph.D. program — leveraging the available resources and attracting new faculty to participate in the interdisciplinary program. He has also mentored several students in pursuing prestigious fellowships.
"To drive a successful graduate program, it is important to have funded research projects and it is equally important to mentor students to apply for competitive fellowship programs like the NSF graduate research fellowship, NASA's FINESST program, the Department of Defense's SMART fellowship and more."
Brief background
Oommen received his Ph.D. in civil and environmental engineering from Tufts University with an emphasis in geotechnical engineering. Prior to that, he obtained his M.S. from the geological engineering department of the University of Alaska/Fairbanks and his bachelor of engineering degree from Bangalore University.
He joins the School of Engineering team this August. Gregg Davidson, who has been the department chair since 2013, will return to full-time faculty status.
When asked how he felt about moving from the northern tip of Michigan to the Deep South, Oommen said: "I look forward to the warmer winters in Oxford, but I will miss the beautiful summers of the Keweenaw."