Adam Vonder Haar (BSEE 2014) meticulously follows the Dallas Cowboys' stats, players and strategies. And, he gets paid to do so.
That's because Vonder Haar is a football research analyst for the NFL franchise. His responsibilities range from scouting and personnel decisions to assisting coaches with game planning and opponent scouting to sports science and player health.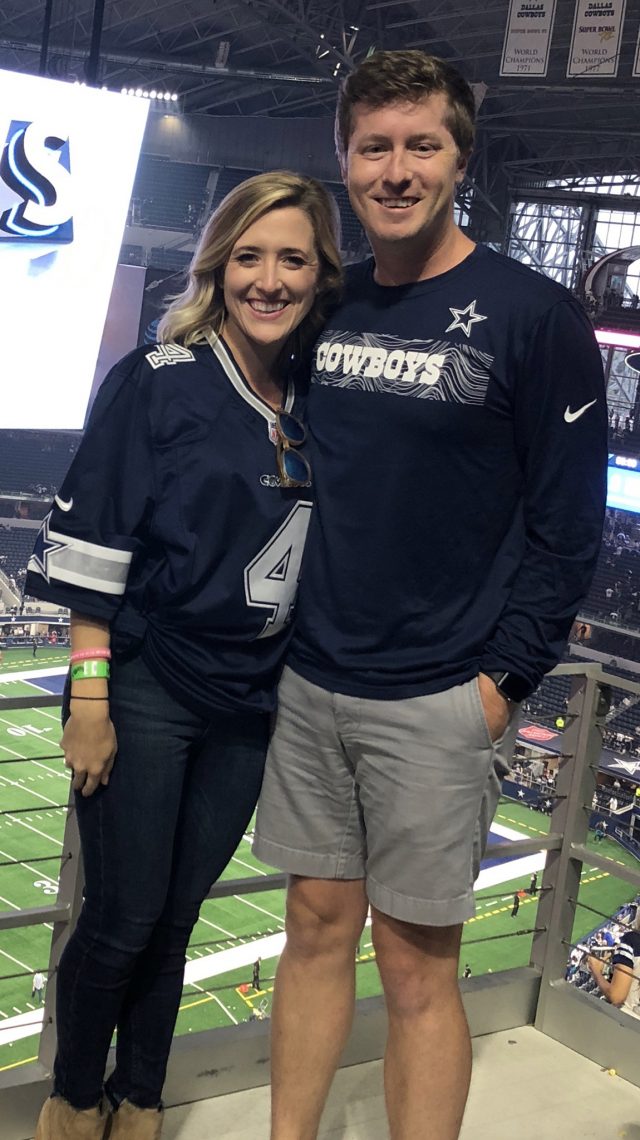 "I spend a lot of time working with the NFL's new player tracking data specifically, trying to discover ways we can use it to make our processes more efficient, improve our ability to make evidence-based decisions and uncover new insights about the game," he said. "I feel very fortunate to come to work every day and do something that I enjoy so much."
Vonder Haar is doing a great job, according to his supervisor Tom Robinson, the Cowboys' director of football research.
"He has a sharp analytical mind, and he thrives on taking on really difficult and challenging projects," Robinson said. "One of the new frontiers in football analytics is leveraging Next Gen Stats player tracking data to study the game in ways that were previously not possible. Adam has been a real asset for our team in working with this complex data set and building models and metrics to help us better understand the game."
As an electrical engineering undergraduate, Vonder Haar liked how the engineering school at Ole Miss wasn't so large that he felt like he would get lost in a sea of other students. "It felt really personal," he said. "I now know that feeling of a tight-knit community extends across all aspects of Ole Miss, from academics to athletics to social life."
While at Ole Miss, he participated in an engineering co-op with defense contractor Raytheon. He says that this gave him the chance to expand the skills he learned in the classroom. After graduation, Vonder Haar returned to Raytheon, where he  worked as an electrical engineer for five years.
He enjoyed that experience immensely, but started to become more interested in data science and analytics. Pairing this interest with his love of sports pushed him to develop the expertise that would lead to an opportunity with the Cowboys.
Vonder Haar credits Ole Miss engineering with teaching him how to approach problems, gather relevant information and think through appropriate solutions.
"I believe my time at Ole Miss provided me with the skills to be a lifetime learner and the confidence to go after something I wanted to accomplish" concludes Vonder Haar.
More news from Ole Miss Engineering
Ole Miss geological engineering students learn about geologic mapping
2013 chemical engineering grad gives back
Computer science major serves on World Food Security committee