Arunachalam Rajendran, chair and professor of mechanical engineering, was named Distinguished Professor in 2020
The Distinguished Professor appointment recognizes the best faculty with sustained excellence at the university. Ole Miss colleagues  nominated him for this honor, and peers at Harvard and CalTech provided glowing references.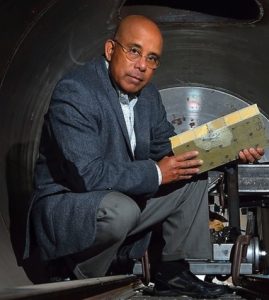 Internationally recognized research
Rajendran's work focuses on creating ultra-lightweight, resilient materials to protect systems. This could be designing anything from the material for the Space Station so it can withstand space debris to body armor and helmets that safeguard soldiers.
One big consideration of his computational research is how to manage the shockwaves to a structure when hit by something at high pressure – especially in those situations when an inch of steel isn't feasible.
He looks to nature for inspiration. For example, the unique layering of an alligator's scales contributes to its lightweight, protective shield. Similarly,  the layering of calcium carbonate in abalone shell makes it 3,000 times stronger. In his current research, he is mimicking  these bio-structures.  To do this, he creates material design concepts using high performance computing, 3D printing and blast testing.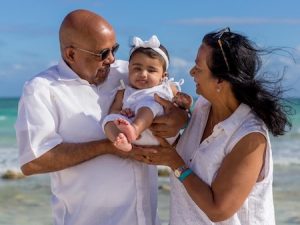 Much loved by his students
"Dr Raj" believes that his No. 1 job at Ole Miss is to help students learn, overcome hurdles and succeed. In his Intro to Mechanical Engineering class, he asks his students the classic "Ghostbusters" line "Who you gonna call?" He makes it clear that he's there to help them with any issues, academic or otherwise.
"It's important for me to know the students' individual capabilities," Rajendran said. "All students learn on a different level. It's important to go outside of the textbook and use life experiences that will allow my students to comprehend difficult concepts."
Rajendran is just as proud of praise from his students as any formal recognition. Speaking of Dr. Raj and another mechanical engineering professor, a recent graduate enthused that "they should never leave this university because of the impact they make here."
Dave Puleo, dean of the School of Engineering, sums it up: "Professor Raj's students laud him for his dedication to their success in the classroom and beyond the classroom. He has brought and will continue to bring distinction to our university."

---
Helpful info
University press release announcing Distinguished Professors
Ole Miss Mechanical Engineering introduction